Since moving to the south coast aka sunny Dorset just over 5 months ago, we've been pleasantly surprised at how much this county has to offer. As a family we're quite 'outdoors-y'; we like camping, long beach walks, exploring forests, camping, swimming, foraging and generally discovering every nook and cranny of the coast line with the hidden gems waiting to be explored.
What's been most refreshing in our short time as Bournemouth residents, is how much EVERYONE just loves where we live, to have everything pretty much on your doorstep: buzzing town, 7 miles of beautiful beach, acres of the new forest AND the Jurassic coast. every direction you're bound to stumble into something wonderful, and i think we've done a good job so far of scoping out all the good stuff. so i want to share a pretty straightforward list of family friendly activities, things to do, places to go, foods to eat etc with you all to help you get the most out of each trip to Dorset. whether you're visiting for just a day, a weekend or making a family holiday of it, you'll find something within your budget, so here goes!
There are 7 miles of sandy beach from Hengitsbury Head to Sandbanks and every spot in between. Each section with it's own character, from the surfers paradise off Bournemouth Pier to glorious Fish & Chips at Durley Chine beach, you'll find your sweet spot. On a sunny afternoon there's no where else i'd rather be than Alum Chine beach after a strong coffee at Vesuvio (and maybe a cheeky scoop of ice cream).
Over ten days there will be a Food & Drink Festival in Bournemouth Square during the peak of summer, who needs a better excuse to come and check out the thriving Bournemouth town. Speaking of food, there are a handful of restaurants i WOULDN'T want you to miss, firstly you need to head over to Turtle Bay, a quirky Caribbean it's a refreshing way to spend a lunch time or evening. Another one of my favourites is Cosy Club, with a decadent interior, smashing cocktail menu and food menu to boot, the atmosphere in there is always one i'd want to be immersed in.
The Smallest Cinema, if you're schedule won't allow for a film (child friendly showings at the weekend), then you must have a snoop around the adorable UK's smallest cinema as if time stood still in the 20's it's a vintage style treasure to be enjoyed. And while you're in Westbourne, there are plenty of other food and drink establishments to be enjoyed by the whole family.
Now every seaside town has their pier and Bournemouth is no different, from arcade games to a zip wire there's lots to be entertained by, as well as weekly firework displays during the height of summer.
Just off the pier you'll find cafe's and bars dotted around serving the best ice cream you'll ever taste! But also the Aquarium, a fun place for a family to spend together.
Alongside all this there's a handful of thriving chine's to go hunting for sticks and forage around, if you're on the beach you won't be far from one.
Who not kayak from Poole Bay over to another National Trust Treasure that is Brownsea Island, famous for it's Red Squirrels, there's an abundance of family oriented activities. A great piece of land to explore.
If the weather isn't on your side during your visit then don't panic, you could spend a whole day at Tower Park, Poole. A heap of restaurants, a HUGE indoor activity centre, swimming pool and cinema ALL in one place, you've hit the jackpot my friend! If you're also on the lookout for other soft play areas, check out local independent businesses such as The Ark and Lollipops both offering lovely home made food and a place for you to take your toddler to waste a rainy afternoon.
Take a walk or cycle along Sandbanks and hop on the Chain Ferry over to Swanage where you can continue onto Studland Bay and the Isle of Purbeck (but if you do carry on along that coast, be warned there's a nudist beach, perhaps best to avoid if you want to keep it PG)
sun down at Studland Bay (middle beach)
Old Harry's Rocks followed by a light bite to eat at The Pig a gorgeous Hotel & Restaurant looked after by The National Trust, it over looks the sea and all food served is either home grown or sourced within a 25 mile radius, give this place a visit even if it's just to have a snoop around the garden. They're also holding a Food & Music Festival in the summer.
sun shining heavenly onto Old Harry's Rocks
the sky clearing at Durdle Door
The stunning Durdle Door which is a sight that takes my breathe away, it is stunning come rain or shine. If you head over that way, you may as well see what else Lulworth Cove has to offer, if you get your timings right you can even stop for a spot of yoga at this Yoga Retreat Day Event.
I hear Weymouth is known for it's perfect sand for impeccable castle building!
first sight of portland lighthouse
a roadtrip to Chesil Beach at West Bexington
There it is, a list of all of our favourite places so far or have heard highly of. I hope this list was helpful and inspiring to you fellow parents or explorers who're desperate for a slice of that Dorset cake. We've only been here 5 months and i'm sure there's lots to explore, but i'll keep updating this post and expanding this list not only to document all the things we've done together as a family but to hopefully inform anyone who happens to stumble across this post.
What are your favourite things to do in Dorset? Or do you have a guide to your own home town, we've love to check it out!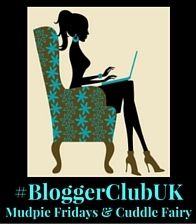 Labels: british coast, english coast, explore, family