With Easter fast approaching and Corben being at a fun pre school age, i'm thinking a few spring/easter themed crafts would be a good idea and a fun little activity for us all to do together. I've been searching mum bloggers, Pinterest and YouTube for some inspiration and have compiled a great list of enjoyable crafts to do with toddlers - that aren't all chocolate or sugar related!
First of all, how cute is this finger print?! Just dab small amounts of paint and add beaks, wings, eyes and legs! I can imagine this being done on a piece of fabric and then purposed as a cute cushion cover. It's adorable and a great activity adults and children can get stuck into with a more permanent end result.
full DIY tutorial over HERE
Okay so this is probably a craft more for me but how cute is this?! It's very fiddly and requires a hot glue gun and other equipment but it would be a lovely addition to any room for the whole of Spring, if you're that way inclined and have the patience of a saint!
Take a look at the full tutorial over on THIS blog
One of my favourite bloggers
Fritha Quinn
shared this gorgeous floral, spring inspired wreath, which is super easy to make and definitely one to get stuck in with your toddler. The end result is lovely using bits and bobs that you've probably got lying around the house.
Take a look at the original blog post HERE
Who doesn't have leftover toilet roll tubes lying around waiting to be recycled? Love this method of re-using in a really fun and creative way, get your toddlers stuck in with some paint and brushes. Another really simple craft which i imagine is lots of fun to do.
And last but certainly not least, i've discovered a few more mum bloggers (hoorah). This particular video for SUGAR FREE home made easter eggs, because let's face it, who wants a bouncing, hyper toddler over a 4 day weekend? Go and check out
Natasha's Vlog Channel
, like now! This video was really helpful, informative and funny (and only 3 minutes long because if you're a mum you just can't be watching 20 minute long YT videos every day!)
That was a roundup of my favourite craft ideas, i hope you found it helpful and perhaps inspired you to dust off that box of paper and paint you've got hidden in a cupboard somewhere.
Do you have any Easter or Spring inspired craft ideas to share? Leave a comment!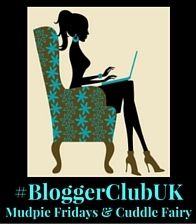 Labels: craft, decorating, DIY, easter, easy recipe, family, family fun, motherhood, roundup, spring, toddler