firstly, i'd help my own mum pay off her debt - my mum has always had a struggle with money, she works so many hours but doesn't seem to reep any rewards. growing up it was pretty tough for us as my mum had to juggle her increasing debts, pay off her mortgage and give us the things we needed. we were deprived of her time and attention because well there weren't enough hours in the day to work and spend time with family as you'd want to. there were a couple of really financially difficult years for us as a family so to repay her for getting us through that as well as raising me and always providing for me i would make sure that she wouldn't have to worry about that debt anymore. i know she would be so grateful and hopefully it will allow her to finally re-decorate the house and get her dream garden which still hasn't been touched after living here for 16 years! i'd love to see my mum happy so that would be the first thing on my list.
secondly, i have a serious case of

wanderlust

so i often daydream about travelling the world with Matt & Corben. i would book a first class ticket to my top two destinations: Thailand and Australia. i think i'd spend a good couple of months or even a year there before Corben starts school or maybe i'd even homeschool him for the first few nursery/primary school years. i know Matt wants to visit his home country Italy to see where his family are from which he hasn't been able to do yet, i'd also love to do the same with Jamaica, it's so important to understand the culture and traditions of the places your family originate, this is an attitude i want Corben to have, he needs to know how important his roots are too (and of course i'd update this blog about all the wonderful places and things we'd see).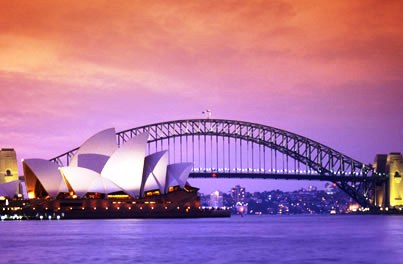 lastly, the ambitious success driven me craves my own business - if i could have one thing in this life it would be the ability to cater for myself, as in be

self-sufficient

: i want to work for myself, be my own boss, grow my own peas and carrots etc, have my own house and care for my children and to-be fiance/husband. i don't want to work for a corparate company where my skills and intelligence would be overlooked, i don't want to answer to anyone, i don't want a manager who i can't stand. i can't think of anything worse than being just a number in a huge corporate company where my ideas and feelings never get heard. because of this i want to start my own business from scratch, work bloody hard and be respected as well as benefiting from all the dedication blood sweat and tears that i plan to put into it.
oh and before i forget, i'd invest in a whole new wardrobe for Matt, who is sick of wearing the same combo of trainers, jeans, tee and shirt, not forgeting the holey socks. i'd also try and save some for a wedding and/or deposit on a house, if that's even possibly with 20k?
so there's my how i would spend 20k challenge. nothing flashy like a mercedes benz, or a boat. just a head start in life and a few years seeing the big rock we call earth. what would you spend £20.000 on?
Labels: 20k, 20k challenge, brit mums, lottery, money, travelling, winnings